Clinicians
.
Manage issues of trial-and-error prescribing, medication failures and adverse medication reactions with one simple cheek swab.
Precision Medicine

Our pharmacogenomic test analyses 15 genes to help guide medication selection and dosage decisions.
The CNSDose Test Report
Medication avoidance alerts and dosage guidance
Using the genetics of liver metabolism and the blood-brain barrier, CNSDose provides expanded guidance for medications commonly used in the following areas:
Psychiatry

Antidepressants, Antipsychotics, Anxiolytics, Mood Stabilisers, Anti-ADHD, Alzheimers, Anticonvulsants.

Pain Management

Codeine, Tramadol, Oxycodone, NSAID.

Oncology

Tamoxifen, Irinotecan, Gifitinib, Anti-Nausea.

Gastroenterology

Proton Pump Inhibitors.

Cardiology

Anticoagulants, Clopidogrel, Statins, Anti-Hypertensives.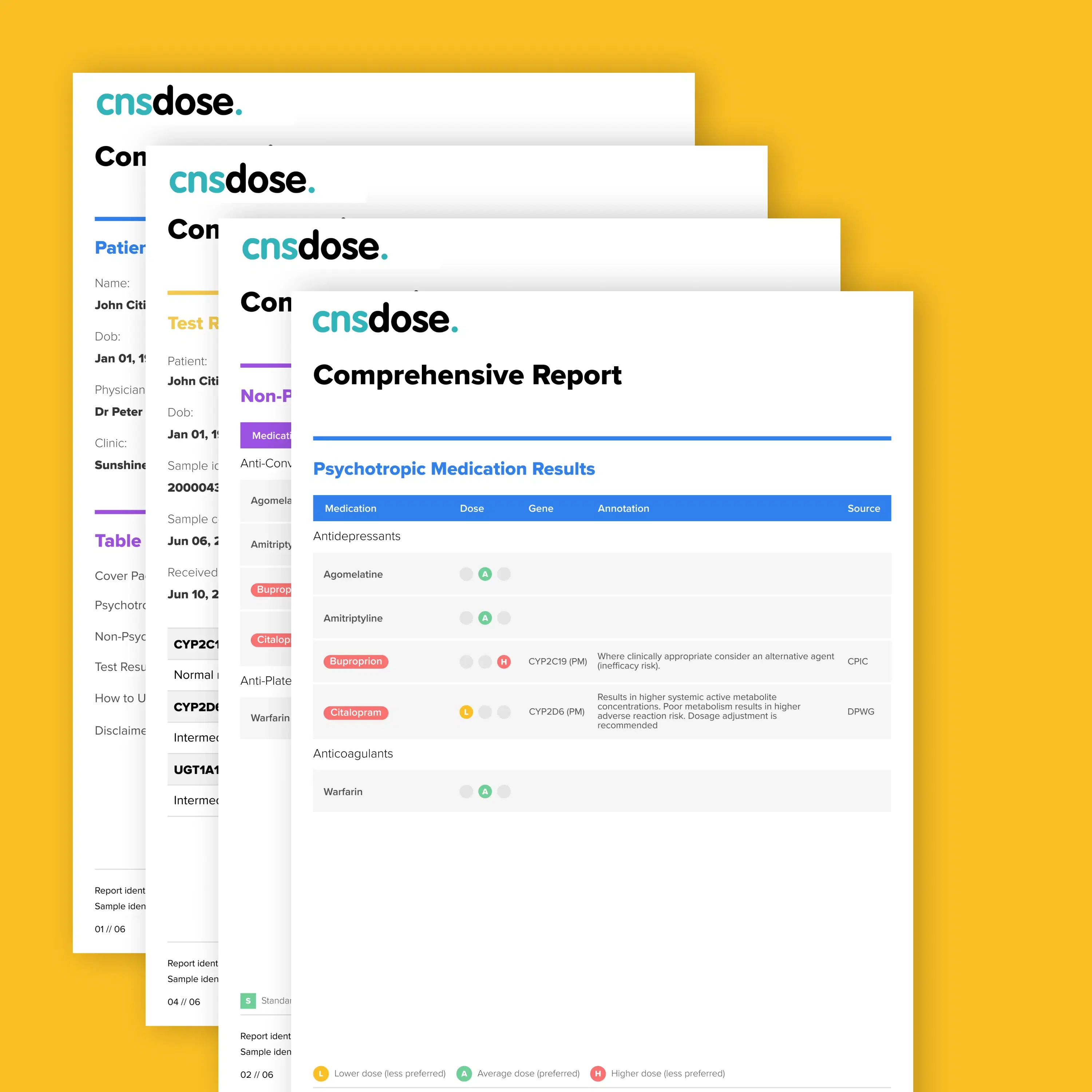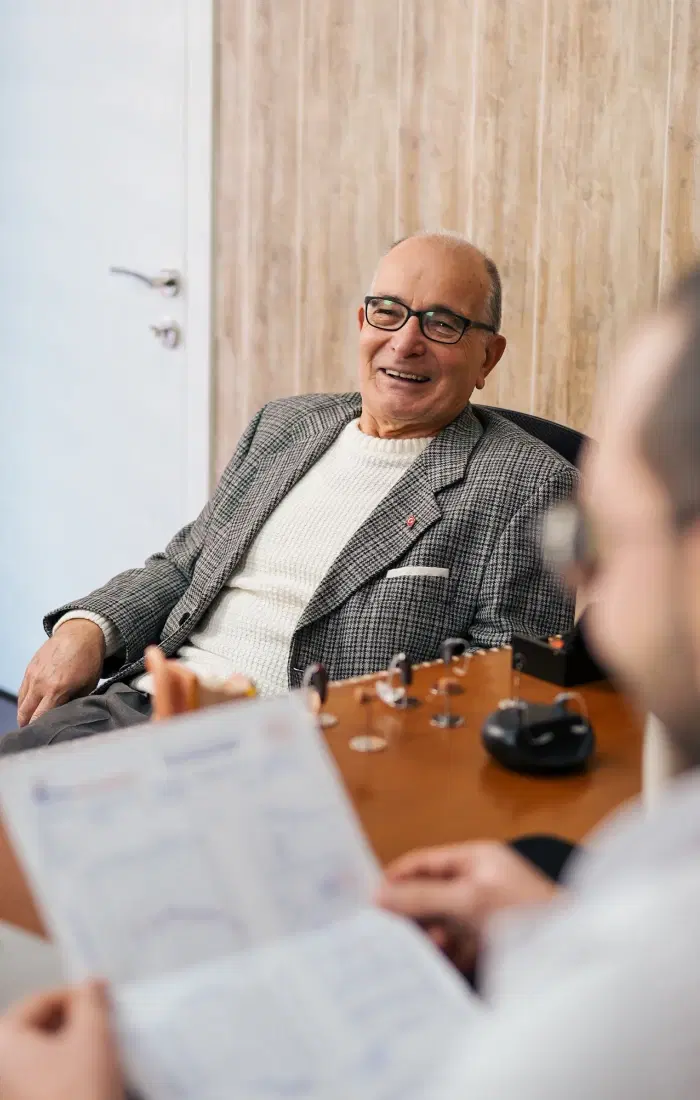 Clinician-Patient Benefits
Include CNSDose in your medication selection conversation
Join the CNSDose mission by moving from treating the condition to treating the person.
Promote Patient Confidence

Our report provides confidence to the patient with personalised insights.

Shared Decision Support

The CNSDose report provides a basis for shared decision making between clinicians and their patients.

Focused Recommendations

The CNSDose report is designed to be immediately actionable for busy clinicians with focused recommendations.

Tailored to Your Speciality

The CNSDose report is tailored to your speciality to optimise relevance to your practice.
At-Home Sample Collection
Clinicians can now offer at-home sample collects
For some patients it can be difficult to find time for a sample collection, particularly if they are receiving telehealth care at home. We have now made it easy for your patients to get CNSDose.
Order Online

Your patients can purchase the test online and receive an easy-to-follow, at-home sample collection kit.

Collect Sample

After your patient collects their sample at home, they send it back to our accredited lab for analysis.

Deliver Test Report

We then send the CNSDose test report to you, their treating clinician.

Simple and Efficient

With a report turn-around time of 2-3 business days from sample receipt, we make the process simple and fast, ensuring high clinical utility.